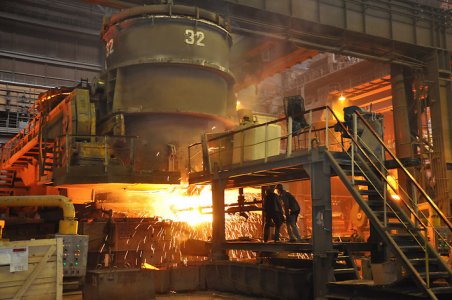 In November, the Italian steel mill Ilva became the property of ArcelorMittal. To carry out this purchase, transnational Corporation sold seven of their enterprises. This metallurgical and rolling enterprises in six countries. Their sale was imperative to obtain permission from the European Commission. In addition, the Corporation had to accept a number of conditions of the Italian government. They are associated with environmental and social issues in the modernization plan.
According to the Chairman of ArcelorMittal group, all the difficulties were worth the purchase of the company. He gave two reasons. First of all, the Corporation gains access to the Italian steel market. It is the second in capacity on the territory of the European Union. In addition, Ilva is the largest integrated steel company in Europe. This will allow you to achieve decent savings. For the modernization of his Corporation plans to spend 2.4 billion euros. On the environmental security company will go to 1.15 billion euros. It is known that the plant is one of the most «dirty» in Europe.
The Corporation intends to realize a unique project. It will cost 300 million euros. It consists in the construction of a huge closed hangars. There will place the raw. This will eliminate dust emissions. By the end of next year will build a complex for iron ore. In may 2020 will be built the complex for coking and thermal coal. Will also be covered conveyors, which carry out supply of raw materials in the furnace. Separately, the Corporation will be engaged in modernization of systems of water supply and water treatment. It will be allocated 167 million euros. Both the sinter plant will be equipped with modern filters. They will minimize emissions of dust, dioxins, metal particles.