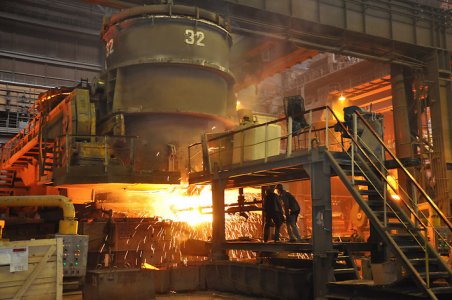 The company EVRAZ NTMK began to use a new system of operational production planning. It is based on the SAP ERP and SAP APO PP/DS. Previously, such in Russia was not applied. With the new system, the order process was completely different. The same applies to manufacturing planning and production of spare parts. The results of the application of new methods was the reduction of inventories. It was 10%. Thanks to the SAP accounting applications is many times more effective. They are placed in the electronic system. There are specified deadlines, limits on resources and priority.
Earlier everything was much harder and longer. The company has been producing over thousand types of products. Each product your itinerary. Plan through existing programs was not easy. The new system will automate all the processes previously running manually. Thus, the reporting takes less time. In addition, being a production planning one on all units. All units are now loaded on 100%. It's all explained chief engineer EVRAZ NTMK.
In General, the process of planning, execution and move-orders became available. Due to the system generated standard and customized reports. Also automated emerging needs in raw materials. This allows you to create a purchase requisition. In the end, reduces the cycle of production of the spare parts. Thus, it solved many existing problems. As a result, the company was engaged in effective inventory management in warehouses. Performance plots has increased significantly. We are talking about those that are engaged in manufacturing spare parts.