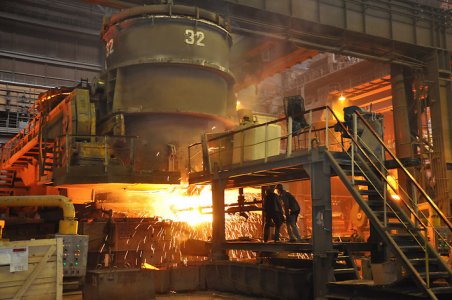 Rio Tinto was to sell their shares in iron-ore project. We are talking about iron ore Deposit Simandou, which is located in Guinea. In 2016 it has signed an agreement with Aluminum Corp of China. The Chinese company had to buy 45,05% stake in Australian mining Corporation. However, it became known that the transaction will not take place. This is due to the fact that Chinalco refused to participate.
According to the agreement, Chinalco had to pay 1.1−1.3 billion dollars. She already has a share in this project. Under the new deal, its share had grown used to 85%. The other 15% is left would belong to the government of Guinea. But the Chinese company reconsidered its decision. Experts explain that China lost interest in expanding imports of iron ore. This, in turn, is associated with a reduction in steel production. In addition, the project is too costly.
In addition to the acquisition of the project, will have to incur additional expenses. Ore must be transported from West Africa to the global market. This requires railway line, the length of which is 650 km away. you Also need 35 bridges and deep-water port. While there are a number of desired features. It would cost a minimum of 23 billion dollars. To build had company Aluminum Corp of China. And she doesn't want to go.
The amount of reserves Simandou is 2.75 billion tons. Such data results in the exploration. The Deposit contains iron ore of high quality. The project could make Guinea the largest exporter of iron ore. But now it's not very likely. However, Rio Tinto and Chinalco will continue to cooperate with the Guinean government. This was stated by the companies themselves.