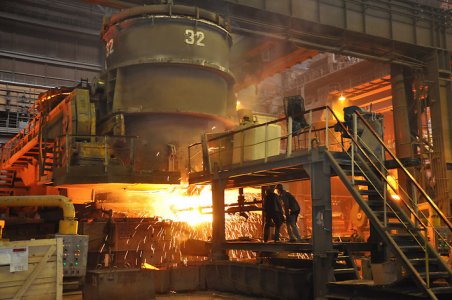 Plant «Ictal» refers to the Group «Mechel». He has completed work on the overhaul in the steel complex. There is smelting and continuous casting of various steel grades. Moreover, from structural grades and finishing high-alloy and stainless steel.
The steel complex consists of a number of components. Among them there are powerful electric arc furnace «EAF-40». Also presented varietal continuous casting machine billet. In addition, it operates the unit «ladle-furnace» and the installation of degassing of steel. The complex has a modernized system of delivery of bulk materials. The same applies to water treatment.
We should also highlight the system of gas purification. She quickly picks up the emissions. She then performs a thorough cleaning. This occurs until the residual content of dust that complies with the applicable standards. During the overhaul the complete renewal of flues. The same applies to the deposition chamber and filters. Specialists performed the repair of exhauster fans. Thus, the operation of the gas purification system can reach the maximum level of efficiency.
The performance of the complex is 300 thousand tonnes of cast billets a year. He produces about 300 steel grades. 37 stainless steel bottled brands. Overhaul was carried out according to the plan of the enterprise. Recovery subject to individual elements of steel structures. Were replaced by mechanisms, which are already worn out. Also replaced was a subject refractory elements of the lining inside furnaces. Specialists also retuned the optimal parameters of the hydraulic and power system. In addition, were performed maintenance work.