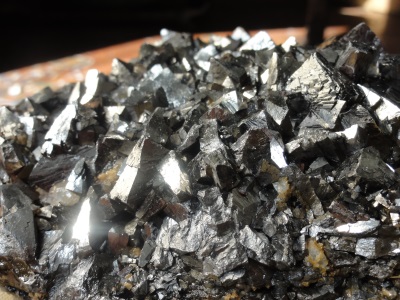 Chinese Association of recyclers of scrap metal shared fresh information. So the country has sharply increased the consumption of scrap metal. Main consumers are large and medium-sized metallurgical enterprises. The increase observed over the past year and a half. For the first half of this year was consumed 87.72 million tons. By the end of 2018 the figure may reach 180 million tons. Compared to the previous year's 22.4%.
Last year the result has exceeded the 2016 64.2%. This significant increase is explained very simply. So was freed up significant resources. This is due to the fact that closed many small businesses. They work with induction stoves. Mass closure in the first half of last year. They were forced to stop work due to severe restrictions. We are talking about the recently adopted environmental policy of the government.
In 2017, 65% of the scrap used for steel melting in converters. The remaining 35% was used in steel smelting in electric furnaces. In the first half of 2018, the share of scrap in the charge was 19.4%. Over the same period in 2016 it was only 6.6%.
Some companies have tried to increase the rate. In the end, he has exceeded 20%. Thus, they were better able to adhere to environmental requirements. Such trend may continue in the near future. This winter season, the environmental requirements will become tougher. Because companies will have to revise their production processes. Otherwise they will be forced to cease operations. This, in turn, could adversely affect the industry in General.