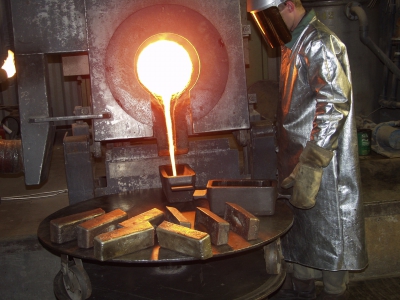 The analyst of the British consulting company CRU, Vanessa Davidson, shared his predictions. They concern global consumption of copper. So, according to analysts, it will grow. The growth rate next year will be 2.9%. Over the last couple of years, the result did not exceed 2% per year. The situation will change thanks to China. The country is a transition economy. Now it is growing due to investment spending. Changes occur in the direction of growth at the expense of consumption. This will be the main reason for the increase in consumption of copper. It is used in various sectors, including construction, electrical and so on.
Chinese demand for copper next year will grow by 3.5%. These are the forecasts of the British analysts. The comparison takes the index of the current year. Smelters in China will prefer to concentrate. He will play the role of raw materials. The same applies to blister copper. More widespread use is explained by increased restrictions on the import of scrap copper. Equate it to hazardous waste. It is known that China is actively implementing new environmental policy. The transition to a «safe» raw materials is justified.
Output of refined copper, according to experts, will grow by 2.9%. It can cause oversupply. It can be of the order of 100 thousand tons for the year. This course examines on a global scale. As for the shortage of copper in concentrate, it will be more. This year, the production of such raw materials will increase. The increase will be about 1.8%. Next year is expected to 1.2 percent more. This imbalance is caused by the fact that no major new projects being implemented. In the past year has not earned any new copper mine. I mean with a annual production of more than 100 thousand tons.