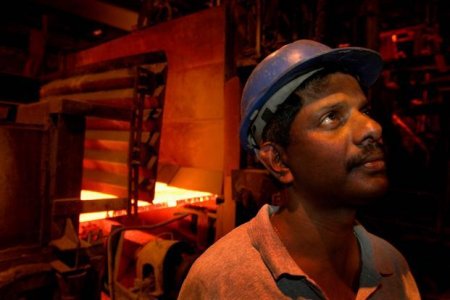 The plant of Hitachi Construction Machinery Eurasia is located in Tver. He has released a new uzkolinejnye excavator ZX210LCN-5A. The machine is updated improved characteristics. Since October it can be purchased by anyone. The excavator is a way to work in a confined space. Its production started due to high demand for such cars.
Overall width is 2.5 metres. It can be freely transported on a special trawl. Meant for public roads. You do not need to obtain the permission. Predecessor, the new machine model ZX210LCN-5A, imported directly from Japan.
Operating weight ZX210LCN-5A is 21 of 100 kg. bucket Capacity equal to 1.20 cubic meters. An excavator is a new engine, whose power is 152 HP It meets environmental standard Tier 3. In addition, the machine has a hydraulic system HIOS III new generation. All of these elements at once increase the excavator productivity by 12%. This reduces fuel consumption by 13%.
The new engine is capable of operating in conditions of high complexity. It is durable thanks to the deep modernization of the fuel system. The same applies to the cooling system. The motor has a new auto-off function. It works with long operation in idle. Due to this decrease the amount of harmful CO2 emissions. Thanks to the cooling system, the engine can be operated in the heavy mode.
Hitachi Construction Machinery Eurasia intends to increase production volumes. The plant plans to produce more new machines based on the level of demand. The supplies will be delivered to the CIS countries. Will also export to customers in Georgia and Ukraine.