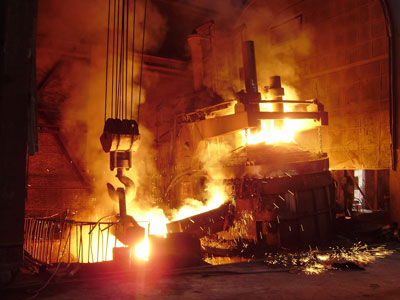 Most Chinese steel companies, Tangshan is not time to upgrade. This was reported by news Agency Reuters. We are talking about the modernization of Sewerage systems. They must meet the environmental requirements implemented by the Chinese government. Equipment needs to be upgraded before the start of the winter season. It turns out that these enterprises will affect the seasonal production limitations.
As reported by market participants, restrictions this year will be tougher. Meant compared to last winter. In the near future we can expect a decline in production. Mostly this concerns the production of steel and cast iron in Tangshan. New environmental standards were adopted in July of this year. They were set by the city administration.
The standards apply to sinter plant. According to them, companies had to modernize their sewage treatment systems. They were given time till October. Under the new requirements, the volume of dust emissions should be a maximum of 10 micrograms/cubic meter. we are Talking about dust particles which are 2.5 microns. According to the old requirements of permissible emissions was 40 µg/cu m with regard to sulfur dioxide, but now the maximum is 35 micrograms/cubic meter. It is 180 micrograms/cubic meter. nitrogen Oxide up to 50 µg/cube, instead of 300.
All in Tangshan over 150 sinter plants. Ecological modernization conducted to date, only 5. In principle, large enterprises can still manage. For this, they need to start the process. As for small companies, it is more difficult. As a rule, and so they have serious debt. Because it will be difficult.