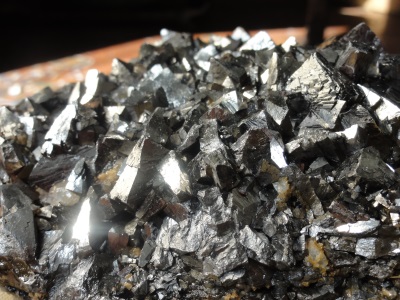 Credit Suisse — the Swiss investment Bank. He gave their predictions regarding the prospects of the steel industry in the United States. First of all, the company believes that reduced consumption of steel. This is due to the fact that rising interest rates. In addition, the economy is slowing down slightly. If this continues to increase the volume of supply. It is known that in recent years have earned a new power. It is also planned to introduce a number.
Over the major repairs of blast furnaces at the Cleveland Works, Great Lakes. It combines corporations ArcelorMittal and US Steel, respectively. It is known that US Steel would restart the second blast furnace. It is at the Granite City plant in Illinois. For a long time was its simple. It will add 2.1 million tons of pig iron per year. Indian JSW is going to launch electric arc furnace. It is located in the enterprise Acero Junction, Ohio. His company recently acquired. The launch of the furnace is planned in November. Its production capacity is 1.36 million tons per year.
Steel production capacity has already exceeded the maximum with 2014. In June, they increased by 450 thousand tons per month. It is reported by the American Iron and Steel Institute (AISI). But this is not the limit. Currently being negotiated between the United States and Canada. They are trying to negotiate the withdrawal of steel tariffs. Until the end of the year this is unlikely to happen. However, it is possible that they will be able to negotiate for next year. Then, back up power canadian Stelco. Production is about 1.1 million of steel per year. Hot-rolled steel from purchased slabs — 450 thousand tons. Also in the period 2020−2021 can earn three meltshop. It plants Big River, JSW and Nucor Steel Gallatin.