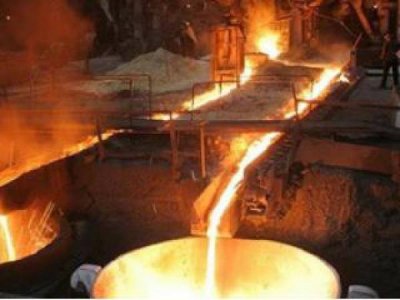 At the Ekaterinburg plant processing non-ferrous metals wide geography of export. It supplies products to Japan, China and Singapore. Now the company will cooperate with big company in Thailand. So it is increasingly penetrate the markets of countries in South-East Asia. It is known that this is quite a promising region. This is explained by the fact that there is a high rate of development of the industry. Also the special role played by the constant growth of demand for precious metals.
Ekaterinburg plant for processing non-ferrous metals is implementing its strategic project. It is the development of the markets of South-East Asia. The company started to operate an enterprise engaged in the supply of precious metals. In particular, she delivers a gold, silver and platinum group metals. This is done in the domestic market.
According to the contract the plant will supply standard samples of silver. They come in the form of a foil, whose thickness is 0.1 mm. This is a new development of the enterprise. The first time it presented it at the LBMA in March 2017. This annual international conference. Development interested in large Russian and foreign companies. Mostly it is the ones that produce and supply precious metals. This was announced by the General Director of the plant.
A deal with Thai company has already completed. The products are supplied according to customer's requirements for quality. Now both companies are in talks. It is planned to develop further cooperation. Ekaterinburg plant for processing non-ferrous metals has great expectations. It is the third year trying to hold positions in these markets. It is very important to establish contacts with local companies.