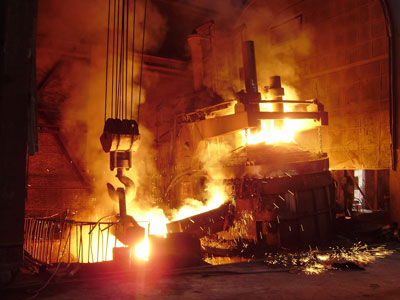 The company «Electrozinc» is a part of famous UMMC. On 7 September it had suspended zinc production. Due to the need to carry out repairs. They are carried out every year. Until the end of September will be carried out the audit. It will be held in the main and auxiliary units. There will also be cleaning work. Separately will be repaired the equipment itself.
About a thousand people will be involved in the work. They are representatives of contractor companies. Also, experts involved in the workshop services. Separately, a headquarters was set up leaders. It includes the heads of departments. At the head of staff is the chief engineer. The unit was established to monitor the progress of repair work. It confirmed that the process goes according to plan.
Scheduled maintenance is carried out every year. This is necessary to maintain process equipment in working condition. This prevents errors and failures in its work. To stop operation of the equipment necessary to perform a number of works. Possible in existing workshops. The main is the sulphuric acid workshop. It accounts for the bulk of the work.
Zinc production will start on the new destination absorber SKC. This is one of the most important objects of the Integrated programme. We are talking about a program to improve sanitary and epidemiological situation in Vladivostok. Additionally earn a cooling tower for steam power plant. She has already updated and improved. During the repair process will be conducted over a thousand events. Among them the repair, installation, cleaning, inspection, etc. The more work will be conducted in the shops of auxiliary production.