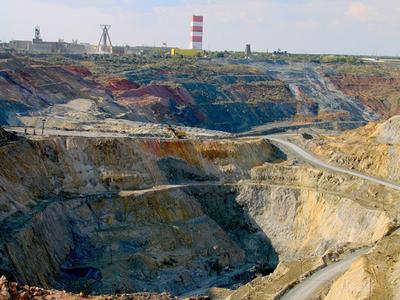 Stoilensky belongs to the NLMK Group. He made a purchase of three new Trucks. Their capacity is 136 tons. Thanks to them will be transportation of rock. The company intends to increase extraction of non-oxidized ferruginous quartzite. Specifically this was developed for a specific project. Now the volume of production is 37 million tons per year. It is planned to increase to 42 million tons per year.
In addition to increasing the volume, will create new jobs. In General, the Park of heavy vehicles consists of 38 pieces. It is considering new acquisitions. Belongs to the transport fleet shop. Two newly purchased machine has already started to work on the line. Another is now going by the specialists of the enterprise.
The main advantage of the new trucks is the ability to operate in difficult conditions. We are talking about high levels of load. The machines are of high reliability and safety. They are equipped with modern technical elements. This greatly facilitates the work. So the onboard computer can track the fuel level. In addition, there is indicated the current load and tire pressure.
Each unit of equipment included in the automatic dispatching system «Pit». Thus, it is possible to track where she is. In addition, the system has information about the load. Individual dignity, it is the definition of ore quality in some areas. Also specifies the distance between the points of loading and unloading. The obtained data are used to develop optimal traffic. Since forming the task on the next flight. For internal strengthening of the bodies were used steel sheets. For their production used abrasion resistant steel QUARD.