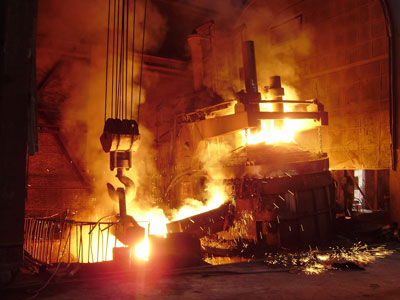 The cargo turnover of Sea port of Saint-Petersburg increased during the first half of 2018. He made more than 3.8 million tons of various cargoes. Compared to last year, which is 5% more. This became possible due to several reasons. First of all, the increased processing of scrap metal. There are also more mineral fertilizers in big bags and petroleum coke. Naturally increased the volume of transport containers.
Storage of cargo and their transhipment was established specialized courts. In addition, the company has built all the necessary infrastructure. Were built the new warehouses. Due to this, customers form a suitable ship parties. Thus, it has become easier to control the cost of logistics. Accordingly, companies want to manage them.
For the first half of Sea port of Saint-Petersburg increased volumes of processing of scrap metal. He has grown almost in 2 times. This is compared to the same period. In quantitative terms, the volume amounted to 433 thousand tons. The volume of mineral fertilizers in big-bags has reached more than 185 thousand tons. In comparison with the first half of 2017, 68 percent more. With regard to the processing of petroleum coke, and have increased. The volume is equal to 129 thousand tonnes. Compared to the previous year is impossible, processing of such goods was not made.
Container handling showed an increase of 24%. It reached 15.5 thousand TEUs. This became possible thanks to active development of container service. It provides not only standard operations. Customers also get a number of additional services. The cargo port is still based on black metal. The volume for the first six months amounted to over 2 million tons. Overload is only 10 kinds of such goods.