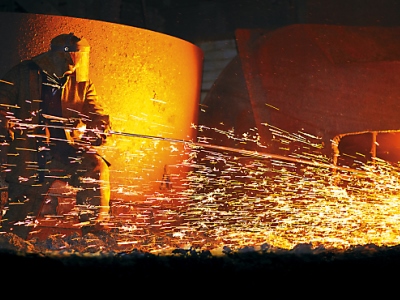 Ukraine has started new antidumping investigation. It concerns the import of rods, but rather rebar and wire rod. Products come from neighbouring countries — Belarus and Moldova. The investigation is carried out by the Interdepartmental Commission on international trade. It belongs to the Ministry of economic development and trade of Ukraine.
The process consists primarily of detailed study information. You need to find evidence that dumping is indeed present. In addition, you need to determine the extent of damage. Naturally, you need to detect the causal relationship. Based on their results, will make further decisions.
First of all, you will need to decide whether to apply anti-dumping measures. You may find that there were no irregularities. Or they were minimal and responses are not needed. All of this will become clearer on completion of the investigation. It is too early to talk about anything.
The state statistics service has shared their data for 2017. The volume of imports last year amounted to 58.1 thousand tons of wire rod. It also includes armature coils. Just rebar and other bars imported in quantity 249,3 thousand tons. Belarus put 53,9 thousand tons of rods and valves. From Moldova received 65.5 thousand tons. Moldovan wire rod imported 33,1 thousand tons.
In the Ukraine are already anti-dumping duties. They were introduced in February of this year. They apply to the rod from Russia. The amount of the fee is of 15.21%. On the territory of Ukraine production of rebar is engaged in «ArcelorMittal Kryvyi Rih». This metallurgical plant, which produces about 70−75% of wire rod in the state.