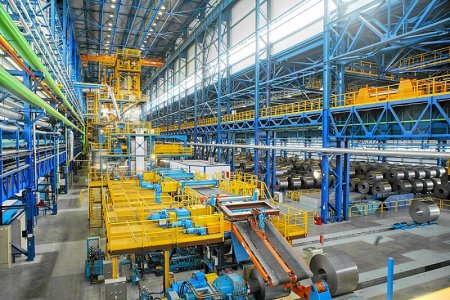 SMC-Kolpino is a division of «Severstal Russian steel». It will supply steel billet Tikhvin freight car building plant. It belongs to the railway holding UWC. All will be shipped about 230 tons. The last batch will go to the customer sometime in August of this year. The products were produced at the plasma cutting machine. For this purpose we used heavy-gauge metal.
Manufacturer of metal acts Cherepovets steel mill. He also speaks of division «Severstal Russian steel». The workpiece is characterized by a thickness of 18 mm. It is necessary for the manufacture of structural elements of the cars. And here plays no role models of these cars. Severstal cooperates with the Tikhvin freight car building plant the first year. However, specifically for SMTS-Kolpino this is the first agreement with him.
SMTS-Kolpino often cooperates with the enterprises of mechanical engineering. This is his priority. Not surprisingly, the Tikhvin freight car building plant has been chosen as the supplier. Both parties to the contract rely on effective cooperation. Anyway to do this, SMC-Kolpino has all the chances. It is characterized by competent staff and quality products.
Tikhvin freight car building plant is characterized by its production capacity. It is up to 22 thousand cars a year. Earlier «Severstal» was his sheet and rolled metal. Also the supply of fasteners. In addition, the enterprise together to develop new types of products. They hope that the agreement SMC-Kolpino will not be the last.