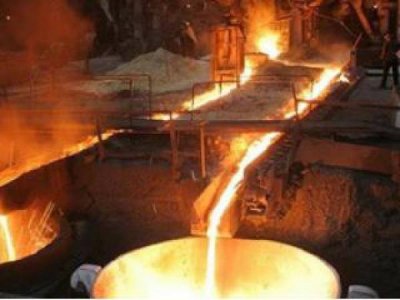 Ural aluminum plant belongs to O. K. RUSAL. He is engaged in the commercial production of alumina. Recently, he produced its 50 millionth ton of products. Alumina plant became operational in August 1939. Simultaneously began producing alumina from bauxite of the Ural. Now the process is adapted to the ore. It is extracted from the middle Timan bauxite Deposit.
Last year the company launched a new autoclave the battery. Its acquisition was part of the modernization process. Together with other measures, this had a positive impact on production performance. Thus, the company reached a new production capacity.
Modernization started in 2015. Along with it increased production. The process lasted until 2017. Now the Ural aluminum plant is able to produce 900 thousand tons. Is it possible the annual rate. This situation allowed the company to improve its position in the market. Now it is one of the three largest manufacturers in Russia. It is reported by the Director General.
Ural aluminum plant produced about 25 million tons of aluminium. It would be enough to produce 60 million bodies. We are talking about the cars the Range Rover. Also it would be possible to create 225 million engines. These engines are installed in cars of the brand Lada Vesta.
The company's products are characterized by their high quality. It is such for decades. Because the release of 50 million tons is truly a milestone event for the company. This is a sign of stability. It also demonstrates that the company regularly pays all taxes. Due to this, replenished the urban and regional budgets.