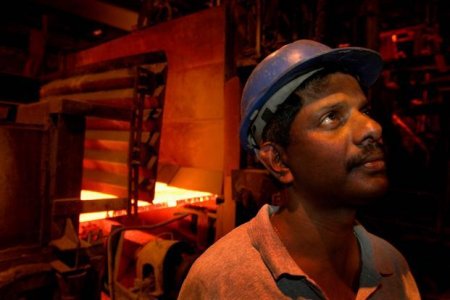 Big Data is a strategic initiative of the Magnitogorsk metallurgical combine. He continues to engage in its implementation. For the current year the enterprise has serious plans. It intends to implement five projects at once. Their total annual economic impact is estimated at over 40 million rubles. By the end of 2015, the company has developed a new strategy. It is approved till 2015. It is part of the initiative «Big Data».
The essence of the initiative lies in the global modeling key manufacturing processes. In addition, this includes mathematical optimization. To implement it, you need a program to create mathematical models. Also they need to be implemented correctly. This program was approved and it is designed for the period 2016−2018. It consists of 14 projects. They are all scattered on the added value of the CMI.
Last year two of the project the enterprise has already sold. It cost him about 65 million rubles. Due to the fact that they were embedded, obtained considerable economic effect. He reached 31.7 million rubles. This is the result for the period August 2017 — March 2018.
Five new projects will affect the domain and the oxygen-Converter shop. This also includes plate rolling shop № 10 and TPP. In order to implement the plans will have to fork out in excess of 30 million rubles. It is planned to obtain an economic effect in excess of $ 40 million. For the period from 2018 to 2019 it is planned to implement 16 projects. It will spend about 480 million rubles. The annual economic effect is expected in the amount of 425 million rubles.
Now the company employs a new program. It is planned to scale «Big Data» in the «MMK-industry 4.0». This strategic initiative, which includes a number of projects. The same applies to related predicative techniques.