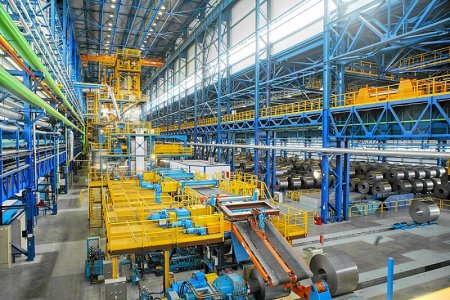 Gaisky GOK is a company of UMMC raw material complex. It continues the process of modernization. From the beginning, it has expanded its fleet of mining self-propelled machinery. Has already received nine units. Eight Trucks and one excavator selikonovye RS 1250−8. Two are characterized by BelAZ with the capacity of 45 tons. The capacity of the other six cars is 55 tons.
Manufacturer of excavator made by Komatsu. The eco-mode setting of the machine consists of four levels. Thanks to this consumes a fraction of fuel. Engine power in this case reaches 514 kW 688 HP, she said the mechanic open pit mine. Different career wear-resistant excavator bucket. He is able bravely to endure all the blows. In addition, it incorporates a high pressure filter. The machine is equipped with various high-tech electronic devices.
The equipment is currently functioning at Kvarkenskijj and Dombarovskaya sites. Also some of the cars involved in Gayskiy site. The company plans this year to produce around 1.2 million tons. Mining is done by open method. Funding this year will amount to about 2 billion rubles. Funds will be used to purchase new equipment.
Now the company continues the process of modernization. Some machines are subject to replacement. They are already too worn out. Other equipment is subject to planned repair. Thanks to the new things the company can improve performance. In any case, the leadership of the ambitious plans. The time within which they will be implemented, were not disclosed.