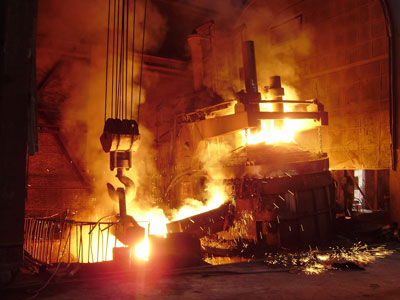 Mexican steel Association Canacero has shared interesting information. It concerns what might be expected of a Mexican company. Specifically we are talking about the spread of American tariffs. Thus, local producers it can be costly. It is estimated «expensive» at about $ 2 billion a year. It is noted that us companies will not benefit from this. Moreover, they also significantly affected.
Once started us tariffs, Mexico was the answer. Her hand was set duties. They are distributed in steel and aluminium from USA. Their sizes are identical to American rates. For Mexico, the U.S. are a net exporter of steel products. The size of the positive balance equal to about 3.6 billion dollars. This is the figure for the past two years. The greatest American export volumes are made in Mexico and Canada. They account for about 76% of total exports. However, all may now be changing. Both countries said America its limitations.
Association Canacero has studied in detail the associated consequences. So in her opinion, mutual tariffs will negatively affect everyone. While this may be the most affected is the United States. However, for Mexico there is nothing positive. Its industry also may suffer significant damage. Primarily, this is due to the increase in imports from other countries. The national market may overflow from mass income cheap products. Therefore, experts urge the government to resolve this issue. A great option would be to try to negotiate with the United States. It is known that companies from certain countries were exempted from duties.