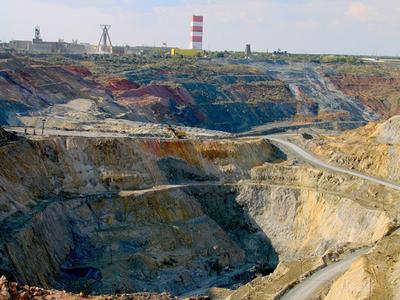 Gaisky GOK is a company related to commodities at UMMC. At its enrichment plant has produced the modernization of flotation separation. Now run latest work. So mounted a new flotation equipment. From January 2018 in this Department dismantled the old machines. Then immediately set a new four-chamber of the flotation machine «RIF-25».
Contractor is a organization «Mashzavod RIVS». It is located in Bashkortostan. Its representatives worked in tandem with specialists of the enterprise. The involved employees of the maintenance and construction phase of Gaisky GOK. They've set the three contact tanks. Through these vats pumping chamber of the product machine. Today is «tying». In other words, supply pipelines, electric cables and so on. It is necessary to connect the equipment and start the process.
Head of concentrator shared some of the current details. According to him, now almost created a new branch of flotation. New flotation machine No. 17 to start in June. These are the plans of the enterprise. Its launch will be the actual completion of the process of modernization. Thus, the flotation separation of the main body of the concentrator will be rearmed.
The upgrade was extremely necessary to the enterprise. Thanks to it's optimized technological process. We are talking about the enrichment of ore. Also it will allow to reduce losses of extraction of useful elements. Reduced production costs go to energy. Most importantly — enhance the quality of working conditions.