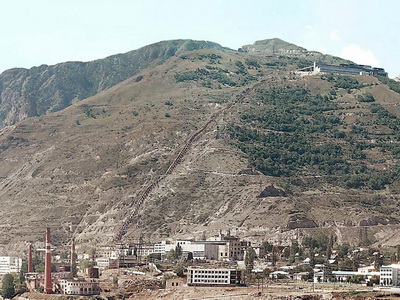 In Russia it was imported 1.82 million tons of ferrous metals. We are talking about 72 group, FEACN of the cu. These are the official data for the first quarter of this year. Information of the Federal customs service of the Russian Federation. The annual ratio of the volume of imports increased by 29.9%. March imports exceeded the February 35%. Thus, it was imported 0,703 million tons.
Ferrous metals were imported 1,356 million tons, not taking into account cast iron. Also this indicator without any scrap, waste, and ferroalloys. This is a group of 72, but without 7201−7204 the FEACN of the cu. Over the same period last year was lower by 12.2%. For March was received 0,522 million tons of such products. That's 33% more than in February.
Steel pipe was obtained in the amount of 0.133 million tons. This product is 7304−7306 the FEACN of the cu. Compared to the first quarter of 2017, it is 7.6% less. In March the imports of pipes amounted to 0,047 million tons. In February, the figure was less than 9.2%.
Metals and products in the commodity structure of imports are accounted for 7.1 percent. In last year's first quarter the proportion was 6.8%. On products import abroad for metals accounted for 5.7 percent. Last year, the share was 5.5%. Imports from the CIS countries the proportion is equal to 18.5 per cent. For last year's same period is 16.6%.
As for value, the annual ratio it increased. The growth amounted to 25.8%. The physical volume increased by 22.8%. The physical volume of imported ferrous metals increased by 23.3%. Flat-rolled products imported 11.7% less. The volume of import of pipes is also reduced. The decrease was 7.6%. According to forecasts for the next quarter, performance is not radically changed. Experts say that can happen a slight increase. Now, however, the obvious prerequisite to this is no.