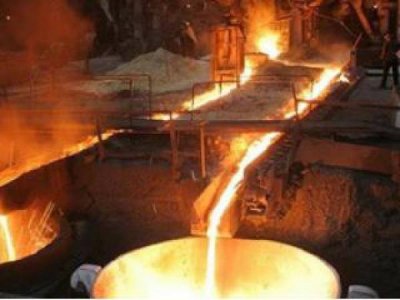 The introduction of American duties was aimed at importers. This would give the opportunity for American companies to rise. In other words, exclude competition from foreign suppliers. In addition, this was done also for the purposes of national security. However, it turned out a little differently. Local U.S. companies are also significantly affected. For example, Allegheny Technologies (ATI) on the verge of closing. It produces stainless and special steels and alloys. Its plant is located in Midland, Pennsylvania. It is scheduled to close. All because of high tariffs on imported products that he uses.
Allegheny Technologies and China's Tsingshan Group has formed a joint venture. It happened in November last year. Thanks to the agreement, ATI needs to 300 thousand tons of stainless steel slabs. Such amount is expected to deliver each year. Shipped from factory Chinese supplier in Indonesia. Products must arrive at the Midland for rolling. In the end, will get stainless hot rolled coils. They differ in width 1524 mm. the Introduction of American duties can disrupt all the plans of the company.
To solve this problem, ATI has applied to the U.S. Department of Commerce. More precisely, the company filed a request to obtain a release for this product. It is about exemptions from the new tariffs are 25%. In case of refusal, the company will have to close its factory. It is known that he has been subjected to this. The downtime period lasted from January 2016 to January 2018. Then lost about 100 people. If companies go to local suppliers, the volume is less. She will be able to get a 60-inch sheet in the amount less than 100 thousand tons per year.