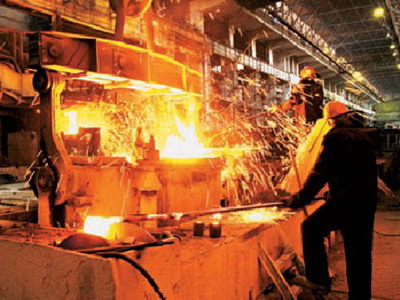 MMK has started to upgrade its Central plant. It is the installation of a new turbine. Its capacity is 50 MW. Thus, to increase power efficiency. In the end, the company's energy system will become more reliable and manufacturable. Unit will arrive this month or next month. This steam turbine T-42/50. Supplier is Ural turbine plant.
MMK signed a contract with the factory after analyzing all of the proposals. Also conducted tender procedures. Previously, the plant operated the turbine at-25−2. What is it and mounting the new unit. It said the head of the Central electric station. The new modern turbine control system. It is automatic and applicable to operation in normal modes. We are talking about a situation where the reduced energy costs.
Planned reduction of specific heat consumption. It is obtained in the formulation of 1 kW of electricity. Thus, it will be possible to consume less natural gas. This will increase the efficiency of the entire station. Minimum period of operation of the new equipment is 40 years. The power generator for her is 50 MW. It is produced at the Novosibirsk scientific-production Association ELSIB.
The generator is already at the industrial site of the plant. Its power is two times higher than the former. Thanks to him, will increase the total capacity of the Central plant. Now comes the construction of the unit. Actively tolerated by the equipment. Mounting the new turbine is scheduled for may-June. Will be operational before the end of 2018. Before commissioning will produce commissioning and piping.