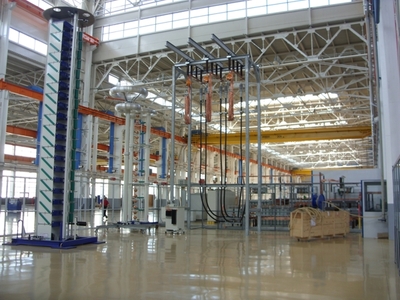 Chinese Shanxi province wants to attract the largest aluminum producers in the state. It provides them with certain benefits. They will receive special access to bauxite reserves. However, there is one important condition. Manufacturers need to move their power to the province. We are talking about enterprises engaged in metal smelting. The proposal prepared on the basis of policy of the Central government of the PRC.
Chinese authorities want to move factories away from the center of the state. Now aluminum enterprises are mainly located in the Eastern provinces. Such production have a negative impact on the environment. To reduce the level of pollution, they plan to move to distant regions. Thus, densely populated coast will have less to suffer.
Also, the Central government calls on to eliminate outdated factories. Instead, they must create a new power. They will meet modern requirements. Shanxi is a favorable district. Here are concentrated the vast reserves of bauxite. In addition, there is active alumina. Aluminum products manufactures in much smaller quantities. Last year it produced only 480 thousand tonnes. Most of the aluminium was produced in Henan. There the result was more than 12.1 million tons in 2017.
Chinalco plans to build in Shanxi aluminum plant. Its annual capacity will be 432 tons. This also wants to be a part of the company Huarun Group. Also the area interested in privateers Xinfa Group and East Hope. They also expressed a desire to participate in the launch of modern projects. However, the construction of numerous companies may have a negative impact on the ground.