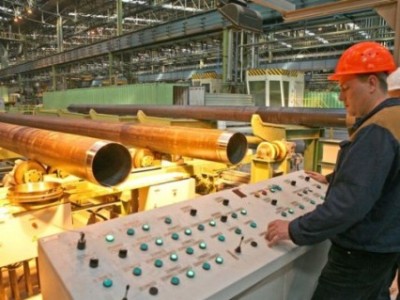 After action, the steel market has stabilized. More precisely, he froze. The fact that the participants do not know how to proceed. In addition, all understand that change is coming. They are the consequences of the events of last week. The political and economic situation is somewhat shocked the market. The cost of steel products is stopped. Moreover, such a situation in both markets. The demand too is not so hot. The domestic market is gradually increased. Actually it was ready. The global market is decrease in quotations.
The Russian market for long products and structural shapes has stopped. This is due to the low level of buying activity. On the demand side, it is. However, it is not quite high and while growth is not expected. The participants were waiting for further decisions of the United States. Tougher sanctions could have a significant impact on the Russian market. Also expected in may. Should be the new President's decrees. Maybe then the situation will change dramatically.
Slight activity is observed in the area of structural shapes. In the first half of April, there was even a little cheaper. It concerns the area and channel of small dimensions. This is due to high competition. Many mini-mills are increasing production volumes. In addition, domestic producers have received many orders. Predominantly it is the export of semi-finished products. Because quotes to reduce them until you need it. However, major consumers of Turkey and Egypt while a bit quiet. This is due to subsidence of their domestic markets. As for billet, then the price adjusts Iran. He feared further us sanctions. The demand within the country is still very low.