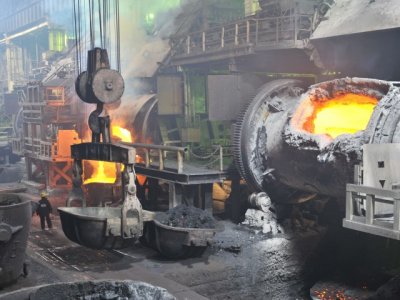 The system of procurement in large enterprises one of the most voluminous. To simplify the process of Norilsk Nickel decided to use a single trading platform. It was engaged in the development unit of SAP Digital Business Services. The solution was developed in SAP SRM, SAP SLC. The new system requires the use of modern control tools. Thus, the purchasing departments will be easier to manage the process. All procedures are standardized.
Advantage of technology is that all the procurement process becomes transparent. This will allow you to control suppliers, and easier to interact with them. At the moment the system has registered more than 1,400 suppliers. Norilsk Nickel will deal with replication. In the end, the number of authorized counterparties could rise. The increase may be of the order of 8−10 times.
Today, the company has focused on improving the investment attractiveness. It also focuses on budget discipline. Because it came to procurement. The old system was automated. This made it much easier and more productive. The improvement was taken into account the current requirements of economic security. In addition, the important point is the method of data storage.
Thanks to new technology analysis and evaluation is faster. In addition, it is easier to rank suppliers. The whole process of choosing the right option takes significantly less time. It also reduces the risk of making a mistake. All procedures related to the purchase of United. There are two main blocks. The first is designed for vendors. The second relates to the direct buyers. The technology will also allow us to more efficiently manage the costs of the enterprise.