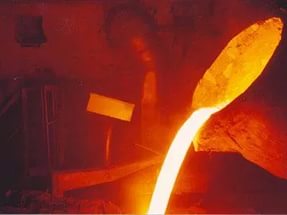 Kronospan is the world leader in producing wood boards. The company has signed a contract with PJSC «Scientific-production Corporation «United Wagon company». According to him Kronospan will receive an additional batch of platforms for transportation of timber. Modern platforms will be delivered in quantities of 500. This is not the first joint contract of the two companies. Thus, Kronospan will become the owner of the rolling stock which has 750ед. And all the equipment of the Tikhvin production.
A new batch of equipment will arrive at the company prior to the completion of the third quarter. The first 30 units have already been shipped. The development of a platform engaged in all-Union research center of transport technologies. Produced model 13−6852−02 enterprise «Timespaces». Its specialty is vagonostroitelej. A new model of platform is characterized by improved properties. The loaded volume is 122 m3. A load capacity index equal to 74 tons. This allows you to increase the volume of traffic. And in each car the increase is about 10 cubic metres of timber.
The carriage itself is constructed somewhat differently than the early release. He reduced «parasitic» storm volume. The cargo residues will not fall between the rails. Thus will be achieved the safety and increased speed of transportation. Chassis new equipment has a high axial. Its load is 25 t. The life of one car — 40. Between the scheduled repair time is 8 years. Last year the company was taken 267 such platforms. They transported the products on the Russian territory.