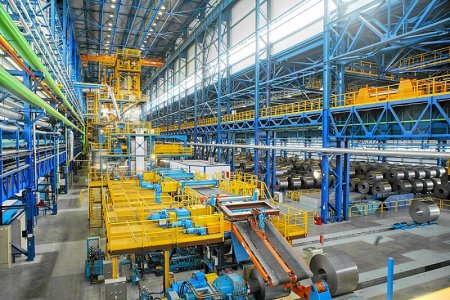 To date, the premium cars are equipped with aluminum fuel tanks. It has become the standard to aspire to in Russia. However, on its territory there are no factory that would produce them. Because domestic cars are equipped with imported components. This also applies to vehicles produced by the plant KAMAZ. However, the factory decided to minimize the dependence on imports. Thus began the implementation of the project «Localization aluminum fuel tank».
The company plans to 2019 to complete your cars own tanks. And we are talking about a quality aluminium fuel tanks of the required volume. Special attention will be paid to the quality. At the moment, products from abroad meets all the requirements. The plant plans to produce tanks which will be able to compete with imports. In addition, there is a shortage of such goods. This, in turn, a risk for the company. It may lead to violation of the terms of the creation of the finished vehicle.
KAMAZ is cooperating with KUKA (Germany). It has exclusive competences regarding the production of tanks. Cooperation started at the end of 2017. The design documentation is already ready. Manufacturing has already begun. In the near future on the frame and stamping plant will be a new plot. He's robotic. The equipment will arrive in November this year. Install it before the end of 2018, Will run 4 robot: 2 welding and 2 shipping. According to plan, the plant will produce tanks with the capacity 200−900 L. They will be of high quality and necessary characteristics.