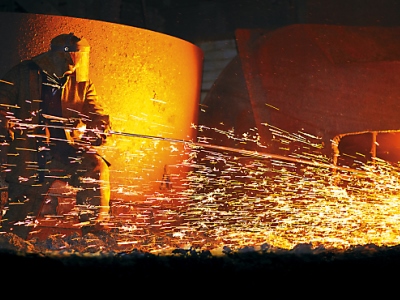 The volume of output Energoprom — Chelyabinsk electrode plant was 70 thousand tons. This figure, the company has demonstrated over the past year. In comparison with the planned indicators actual turned out to be 40% higher. The main products of the company — the anode blocks. According to him, the program of production was exceeded by approximately 10 thousand tons. To achieve such an increase was possible thanks to growth of volume of orders. Primarily a consumer were made by RUSAL. In addition, the plant has appeared and a new client. It became a Turkish company Eti Aluminium.
Graphite blanks brand GNT issued in the amount of 4 thousand tons. Brands GNT-produced 9 thousand tonnes. Decrypted they GNT — graphite oil technical, GNT-O — annealed graphite technical. Plan for GNT exceeded 100%. As for the GTN-Oh, the over-fulfillment amounted to 156%. The company operates a program of local societies. It is aimed at growth of volumes of graphite electrodes. This concerns not only the EPM-Chez. It includes the Novocherkassk and Novosibirsk factories.
The fulfillment of the plan became possible thanks to effective management. Revised management of production processes. Special attention is paid to maintenance programs. Also much time is given to quality control of products. To do this, even appealed to the world leaders. Production volume last year — an absolute record for the company. The comparison takes the five-year period since then. In 2012 was launched the anode factory. The plant was now closer to the levels which were reached in 2000-ies. Then they were 80−90 thousand tons. In 2017, the volume has already exceeded 70 thousand tons.