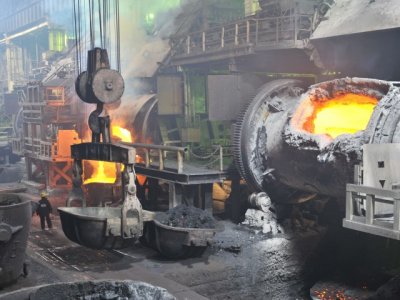 Mikhailovsky GOK has earned the automated control system. It concerns the work of drilling rigs. Introduction engaged in the contest. The task was carried out according to a certain program. It is aimed at increasing production efficiency. So the process was installed onboard kits. They are mounted on 15 drilling rigs. In addition, the software was installed BlastMaker. It is used by professionals who manage computers in drilling and blasting complex. The whole system is tied to program computer simulations. We are talking about modeling mining Surpac.
The principles of the new system are based on high-precision positioning equipment. This uses the navigation system GLONASS. Specially created project management of drilling operations. It is in electronic form. It was based on geological models of the area. Each machine is given its assignment. It gets the task of drilling remotely. The navigation system functions on the tablet. It uses a drill rig operator. He brings the equipment to your desired bore and includes a function of drilling. The results of the work are also automatically analyzed. Monitoring of drilling in real time. Also automatically captures the location of the machines and downtime.
According to preliminary information automation has increased the productivity of the machines. In General, the increase was approximately 5%. Also improved the quality of work performed. This is especially true of explosive. They have become more accurate and in this case waste explosive materials decreased.