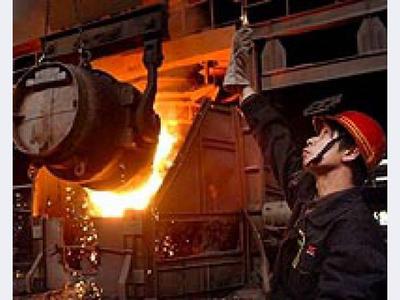 Recently S&P Global Platts shared interesting information. It is known that many European steel companies filed a lawsuit against the Russian. Previously, he was excited anti-dumping lawsuit against rebar from Belarus. Now this note caught and the Russian metallurgists. The European company also offers anti-dumping lawsuit against valve.
From January to November 2017 in Europe, Russia put 304,1 thousand tons. About this says the data of the European steel Association Eurofer. The volume of Russian supplies lost only Turkish. They amounted to 383.3 thousand tons of rebar. In 2015 deliveries from Russia to Europe was less than 44 thousand tons.
Increased volume in two years. Such sharpness and aroused suspicion. Therefore it was decided to apply anti-dumping lawsuit. Also will be investigated. Certificates for rebar in the European countries received many Russian companies. Among them, Evraz ZSMK, Mechel, Severstal's Cherepovets steel mill and others.
Russian enterprises received their certificates in the last couple of years. They supply their products to Poland, Germany and many others. Despite the claim, they still are the main buyers. Russian valves is slightly less than 30% of all deliveries in Europe.
While the EU is resolute. This is despite the fact that they actively consume rebar with Russia. How to change the situation is difficult to say. Most likely, they will continue to buy Russian products. Domestic steel producers may have to revise the list of customers. How will this affect the domestic market, we will see after receiving the outcome of the investigation.