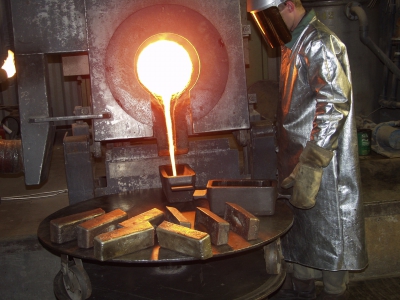 The company Uralelectromed is engaged in another start-up work boot tap. They began in the workshop of the melting of copper. The new equipment is designed to move in the anode furnace charge. The cost of the crane is about 20 million. This amount includes and installation of the equipment. The acquisition of the crane is carried out in the framework of the programme for the replacement and improvement of worn and obsolete equipment. As the head of smelting Department, the crane was a custom-designed enterprise. Equipment manufacturer is Naberezhnye Chelny crane plant.
This is the second crane, purchased by the Uralelectromed. The first tap lasted for 12 months. In the production process equipment has proved to be the best way. As a result, the company's management was held the signing of the contract regarding the delivery of the new crane. The main requirement was the installation of other engines with high mileage. It was about the elements of AC.
New equipment designed to serve fourth and fifth reverberatory furnaces. Crane lifting capacity up to three tons, and the long arrow is 8.5 meters. The smelters call this arrow «trunk», thanks to him, the anode furnace fails to load for 120 minutes. Another difference from the analogue techniques is the enclosed cockpit. It is equipped with air conditioning, a furnace for heating in cold weather. Such technological solutions have greatly improved the working conditions of drivers. The supply of the crane is carried out with the help of heavy trucks. The installation of the main nodes was made by the workers of the repair shop of the enterprise. Complex of commissioning works includes the testing of crane mechanisms and components, engines, management teams, emergency protection. Operation of the new equipment is expected to start in late 2017.