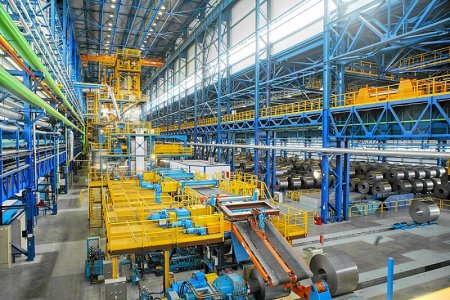 At the end of last year, the government of Bolivia and China have signed a mutually beneficial agreement. It deals with the participation of China in the project to develop a new iron ore Deposit. The amount of investment China Deposit of El Mutun, located in Santa Cruz, is 420 million dollars. Also, China's participation involves the construction companies for the development of sponge iron. It is assumed that Siderurgica del Mutun can annually produce 250000 tons of sponge iron. Of these, the plant will transport to Brazil 86000 tons. Subsequently, on the basis of the plant is planned to build another company. His activity will be focused on the production of steel, rolled products output.
Construction is expected to start in the first half of 2018. It remains to wait for the ratification of the agreement in the Bolivian Parliament. There the agreement will be sent this month. Lead it intends to Sinosteel Equipment and Engineering Co company from China. In the life of the project presumably will be implemented over 2.5 years. After entering the plant management, the Chinese side will engage over the next 12 months. After that the enterprise gradually passed to the specialists of Bolivia. For Bolivian side the cost of the project is $ 15 million. Also on it will have a guarantee of supply of natural gas.
Another news relating to the steel production of China — decrease of export duties from the beginning of January 2018. This was reported by representatives of the Ministry of Finance. Rate in respect of blanks will be reduced to 10% from existing 15%. The value of export of stainless steel rolled to fall to 5% from 10% is available. Also a planned reduction in export taxes on long products, wire, steel.