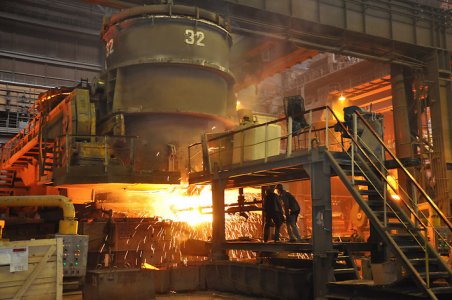 Members of the Group KAZ Minerals announced the upcoming expansion to Aktogai GOK processing. Mining and processing plant is located on the territory of the East Kazakhstan region. In October of this year sulphide processing plant Group have managed to achieve the status of a project production. After that, the Board of Directors decided on the construction of the second enrichment plant. The goal of this project is to increase the capacity of processing sulfide raw materials by half. If now the figure is 25 million tons annually, then he will reach 50 million tons.
As to the extension, a project of growth, characterized by a low level of risk. Before KAZ Minerals is successfully launched into operation a similar capacity, designed to handle sulphide raw materials Aktogay and Bozshakol. Management of construction works entrusted to the division of the Group рrojects. Previously, it was engaged in the implementation of the Aktogay project. The tender in respect of contract works will be carried out next year. Presumably in the expansion project will invest about $ 1.2 billion. The first installment will take place in 2018, the following costs will fall to 2019−2021 years. Provided and upgrading of the mining fleet. This phase is designed to provide higher throughput of raw materials.
It is anticipated that the new facility will begin operating in the second half of 2021. The whole 2022 will be devoted to enhancing production processes. Annual production of copper from Aktogay sulfide raw material will increase by 80,000 tons. The final figure in year 2022−2027 years will be approximately 170,000 tons. Given the increase in processed ore volume will be reduced and the period of processing of sulphide body, falling from 50 years to approximately 28.