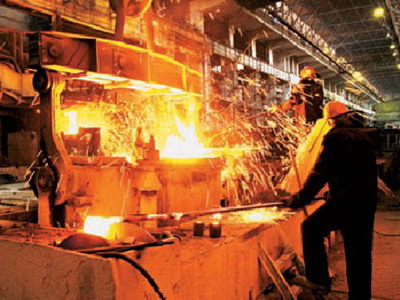 Karabashmed is engaged in production of blister copper. So she finished in 2017 on a positive note. The volume of finished products increased by 7% compared with the year 2016. In fact, it has produced 120 thousand tons. This information was shared by the press service of the company Karabashmed. Recall, the company is located in the Chelyabinsk region. It is part of RMK.
Production growth was promoted by some factors. First of all, to achieve high results helped modernization. A complete upgrade and enhancement of equipment has improved the production process. In addition, the company diligently invested in the development of its activities. The modernization was funded for 13 years. It started in 2004 and quieted down in the past. Its main direction was on environmental safety. Total investment amounted to 18 billion rubles.
The situation was commented by the General Director of the company. He stressed that the work of the new mechanized bottling line copper helped. Thanks to her production process is greatly accelerated. In addition, reduced losses of metal. Special attention in the process of modernization was paid to the professionalism of the staff. They have mastered the technical innovations. Also they are free to operate modern equipment. In addition, stably supplied copper concentrate. It is also allowed to make the production process practically continuous. Delivery occurred with Mikheevskogo mining and processing plant.
In 2018 the company Grand plans. Planned investment in further development. It will also relate to social projects. Will be allocated about 2 billion rubles. Provided for mounting and launching of new equipment. More precisely we are talking about 3 new Kumera converters. Still will install new gas purification system. It is characterized by automated control.