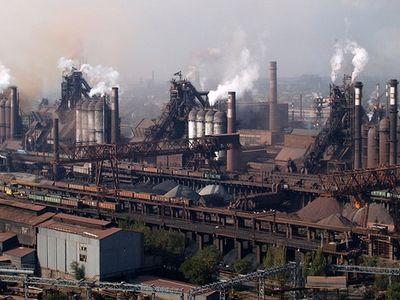 Beloretsk metallurgical plant is a part of Mechel. He, along with the Government of the Republic of Bashkortostan signed an investment agreement. His was the provision of tax incentives aimed at development. We are talking about the production of multi-strand ropes. Tax-exempt funds in the amount of over 51 million. Benefits will be in effect during the period 2019−2021 year.
The development project involves upgrading production of multi-strand ropes. This also applies to ropes which have a polymer coating. The project implementation began in 2015. The products manufactured at the plant will replace imports. Thus, it will be able to hold high positions in the Russian market. Multi-strand ropes used in different industrial sectors. The project will cost more than 510 million rubles. Its support is provided by the industry development Fund of the Russian Federation. In 2016, the plant got more than 255 million rubles in loan to the.
In October last year, the project joined the list of priority. Thus, the plant received the right to benefits. We are talking about the benefits of the income tax. Also for 3 years he is exempt from paying property tax. His opinion about the situation I shared the General Director of the plant. He stated that all released funds will be spent on production development. It will be improved and increase in volume. Implementing an object factory can produce prescriptively the ropes. They have 6−12 strands, the diameter of which 22−90 mm. Also they make a polymer that increases their strength. Apply the rope technique for lifting loads. In addition, they are used in load-bearing elements in suspension bridges. The new equipment will start working in December 2018.