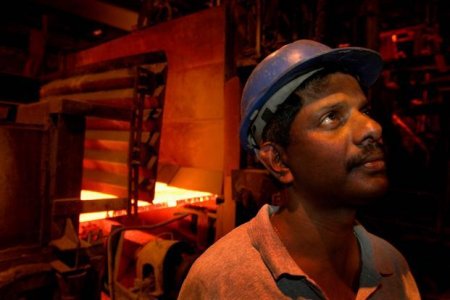 Preparing to sum up the year kyshtymskiy electrolytic copper plant hopes to increase production volume of selenium. The figure will reach a record 57 tonnes. The previous record for the enterprise, part of Russian copper company, established in 2014. Then manufacturing was 48.3 tons. Increase production due to the full transition of the plant the use of mineral raw materials produced «Karabashmed». This company is also in the Group RMK. This approach increased the elaboration of the draft selenium. Its formation occurs during the process.
For the organization the superior processing of the increased volume of raw materials, the plant's specialists have increased the performance of the equipment. We are talking about furnaces in the refinery Department, is used for melting of selenium. In the end, the monthly production previously shown a result of 4.8 tons, had grown to 5.7 tons. It should be noted that Russian producers of widely used selenium. He is in demand in the electronic sector, in glass production. In 1937, selenium, produced by the Kyshtym plant was used in the manufacture of ruby stars of the Kremlin. This Supplement has provided giving the product a rich scarlet hue.
In addition, in December, began preparations for the implementation of the project on introduction of a new purification of the complex. Its purpose is the processing of gases produced in the furnace MAERZ. The cost of the project is 200 million rubles. The new equipment will be able to capture the gaseous and solid impurities. The level of gas purification reaches 99%. Increase filtration area as a whole, exceeding 4.5 thousand square meters. Substances collected by the filter will be sent to the enterprise «Karabashmed» for rough processing.