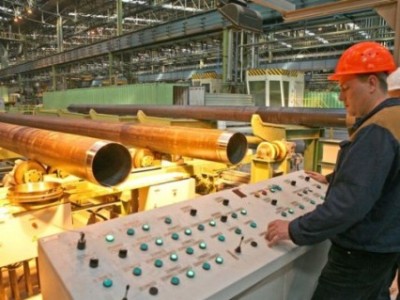 Lebedinsky GOK received three new BelAZ. They are characterized by high capacity, which is 220 tons. The high-performance equipment acquired by the company metalloinvest. Its investment program aims to improve mining-transport complex of the two mining and processing plants. We are talking about Lebedinsky and Mikhailovsky. The GOK quarry equipment for 2017 was added to six trucks.
Thanks to a new technique it is possible to transport huge volumes of rock mass. This reduces unit costs. It also ensures the protection of the environment. Previous trucks differed by less capacity. The maximum rate was 136 tons. The biggest excavator bucket differed a volume of 10−12 cubic meters.
The new BelAZ upgraded engines. Thanks to them, ensured a high specific power. In addition, these trucks are much faster rise from the quarry. The technique has a high build quality. Due to the durable components and mechanisms work is stable and safety. This is especially felt when weather conditions are difficult. In the cockpit operates the latest in climate control. Also there are vibration and noise.
From 2014 to 2016. Metalloinvest has purchased about 300 units. Traction units (15 PCs.), box cars (232 pieces), heavy trucks (11 units). It also includes excavators (11 PCs) drilling machines (5 PCs). In addition, was leased to 2 of the excavator 1 and the dump truck. In 2017 and the company has received heavy machinery in the amount of 11pcs. Extra accessories (2 pieces), drills (2 PCs.), box cars (66 PCs.). Everything else, purchased other necessary equipment.