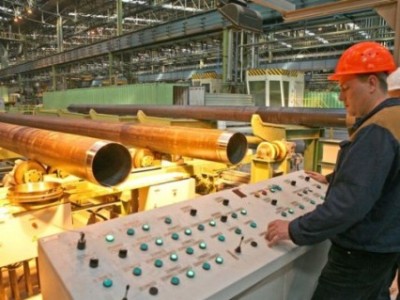 Following duties on Vietnamese products, the Ministry of Commerce has introduced a new. So in the US there are new anti-dumping duties. This time it touched the round pipe shipped from Korea. They are welded and made from carbon steel. The import of this product in America was already restricted. It happened in 1992. Since that time, duties were permanently extended. This decision cited the results of investigations. They were held every year, starting now.
The last investigation was raised by 2015−2016. The results of the procedure, the Ministry of Commerce decided. So according to him were found an excuse to increase taxes. Actually did so, why now the interest rates.
Previously, the rate was 1.2%. This applies to many companies in Korea. Now for some it is 23.8%. We are talking about suppliers such as Steel SeAH, and Nexteel, AJU Besteel. The minimum level is 8 and 18% and for Husteel. The maximum 38,16% went to the company Hyundai Steel.
Besides the U.S., took up investigation in Canada. There is also checked Korean pipe, which is here supplied. Canadian Border Services Agency has examined information on the procedure. Summary — established new duties. They relate to the Korean line pipe. They are manufactured using carbon steel and alloy steel. Final anti-dumping duties amounted to 4.1−88,1%. It's at least got the company Husteel, as with the United States.
In early January it will have identified the level of harm. This refers to how the Korean import has affected canadian manufacturers. Determine it will be the Canadian Tribunal on international trade. If it is proven harm, duties to act.