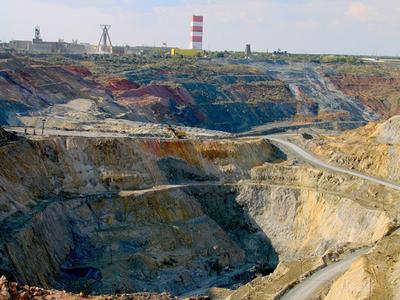 The global long products market excellent results by the end of the year. Last week he showed improvement. It is likely to last until the last days of 2017. Of course, the pace is not as great. However, it seems that a protracted process. This is confirmed by the high demand and the new price level.
China's steel products the construction sector consumes inactive. In Europe, on the contrary, the armature is considerably gaining momentum. The same applies to some countries in the Middle East. Also, the cost of rent is influenced by the fact that the metal remains expensive.
Domestic suppliers of billet in December to finish on an optimistic note. It was a very successful month for them. In the Mediterranean and East Asia, their products are in high demand. In addition, it is even significantly increased. Because of this, the number of deliveries increased. Moreover, the Russian suppliers even January are already booked. Rates approached the maximum around September.
In Turkey, the armature is held in high esteem. She is actively consumed due to favorable weather conditions. In addition, the role played by capital investment from the state. They financed major infrastructure projects. Local steelmakers were able to recoup their costs for scrap. They also offset the rising cost of products. They just included them in the cost of the finished product.
A few drops fittings in China. Distributors literally filled their warehouses with inventory in the beginning of the month. Then, procurement quantities were reduced. However, the company does not expect that the product will become cheaper. At least they don't expect it in the near future.
The European market is quite optimistic the end of this year. A company increased the selling prices of their products. We are talking about the rebar and wire rod. They fell by 5−10 Euro per tonne. Long products are highly demanded in construction and industrial field.