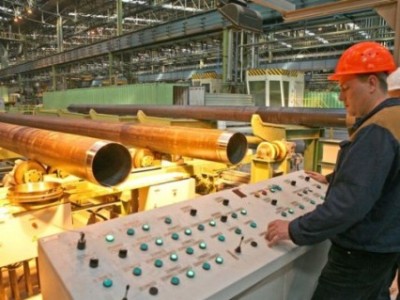 For the first three quarters of 2017. The Nadezhda metallurgical plant increased production. It produces commodity products, as well as the calibrated steel. The increase is more than 15 thousand tons compared to last year's period. In percentage it is 4%. In just 9 months, it produced more than 387 thousand tons of finished products.
Almost 50% of production comes from covers. Its consumers are the companies that are included in the pipe and construction industry. Last year, the growth this workshop was characterized by 9%. Now the high demand is an axial workpiece, or rather the square 215 and 230. It is produced from Serov production.
The origins of 215 square accounts in 2009. Square 230 modern, it is made with 2014go. Such harvesting is needed to create the axes of the rolling stock. This explains the increased demand from car companies. Today the products of Nadezhdinsky factory is more than 58% of the market. Calibration shop also pleased with the growth of production volumes. They increased by 10% compared to the previous year.
There are plans to improve production. They are to conduct modernization activities. All the projects that have been announced are implemented according to the deadlines and schedules. Reconstruction of the production takes place gradually, without disrupting the process. Special attention is paid to creation of special equipment. This machine, allowing continuous pouring of the workpiece. The second equipment — new rolling machine. Work on them has not yet started. It is under consideration and negotiations with suppliers.