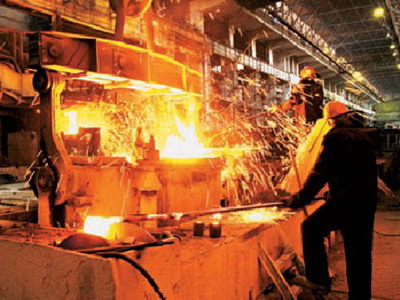 The idea about creating a metallurgical plant owned by the company Guangdong Debang. This is a Chinese organization, part of Hebei Luanhe Group. According to the project assumes the construction of a full-fledged steel plant. Investors plan to invest in the project about $ 2 billion. The plant will be a plant for the production of metal products. He also will be engaged in the deep processing of steel. His activity is focused on export products.
To implement his plan in life was created by a group of investment companies. Guangdong Debang ready to take on the bulk of the work on the construction of the plant. She is ready to have run of the whole industrial Park. The plant is planned to produce steel products. To her will by the method of melting material in an electric furnace. After 5 years of operation of the business is going through some changes. Your work will have to begin production and marketing chain. It includes 4 stages.
The first stage is the production of the raw material. Then there is a continuous melting of steel. Then goes the production of the product itself. At the last stage, the finished products are exported. Specified in the project capacity of the plant is 1−3 million tons per year. When to start a second chain capacity will rise to 5 million tons per year. Today the first priority is the selection of the construction site.