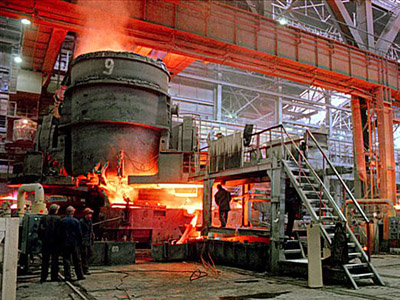 Teck Resources is a canadian company in 2017 plans to increase the production of zinc. These are the most important Red Dog mine, owned by the company and located in Alaska. The estimated production volumes will be 525−550 thousand tons. Under the previous assumptions, the production of concentrate of zinc at the company was to reach 475−500 thousand tons. The increase in production volumes will occur on the background of increase in the extraction fraction of better materials. Over the next five years, the mine will produce about 475−550 thousand tons of zincannually.
To date, Teck Resources is upgrading Red Dog. The cost of the project is $ 110 million. The end of work will have on the end of 2019. Due to these conditions the company expects to increase volumes of processing of raw materials by 15 percent. This will help to compensate for deteriorating quality of ore. Over time the company plans to focus more closely on satueday and development Aktigiruq. It is located near the Red Dog mine. A preliminary assessment of the experts claims that the assets Aktigiruq can be 80−150 million tonnes of ore. The average content of zinc and lead reaches 16−18%.
The specialists of Wood Mackenzie predicts a high value of zinc for at least the next 12 months. Even the commissioning of new capacities, preparing around the world, will not affect the situation in the near future. The consulting company expects that in 2018 the average price of zinc on LME will be 3875 dollars per ton. Compared to current figures, the result increased by 25%. It is not excluded that the high cost of the metal will result in reduced demand.