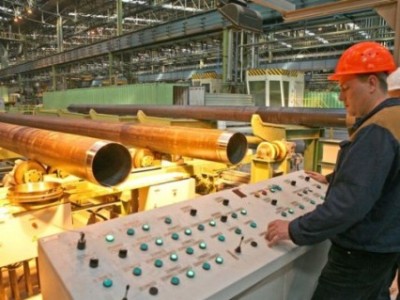 Included in UMMC Uchalinskiy GOK introduced into operation three gas boilers. Gas equipment installed at the mine «Uzelginsky». Implementation of the project took place in the framework of improvement of the heating system. Earlier work on the heating and holding hot water boiler was performed ineffective. Its capacity was 121,2 Gcal. New equipment was installed on the surface of the field, provides a capacity of 12 MW. BMK-12 is a set of three boilers, manufactured by German company Bosch. Gas burner made by Italian Unigas. The result is maximum performance, component 12 Gcal/hour.
As noted by the representatives of the plant, the efficiency of the new equipment is significantly higher than that of the old boiler house. It is much easier to operate, due to the automating of all processes. Accordingly, the operation of the equipment does not require constant monitoring. The second boiler BMK 3,2, whose capacity is 3.2 MW, intended to provide heat to the company vehicles. She also maintains a warehouse and mechanical repair shop. The station serves BMK neutralization of 0.4 with the corresponding capacity.
Modernization has included replacement of the trunks of the mine air heater installations. Water equipment was replaced with gas. Now the air is directly heated with natural gas. The equipment is fully automated. In General, the cost of the modernization amounted to more than 190 million. Of these, 53.6 million rubles was allocated for the construction of the boilers themselves. The conversion of «Uzelginskoje» mine was conducted under the constant supervision of representatives of regional and local authorities. After the modernization of Uchalinskiy GOK will supply thermal energy to the village without stopping.