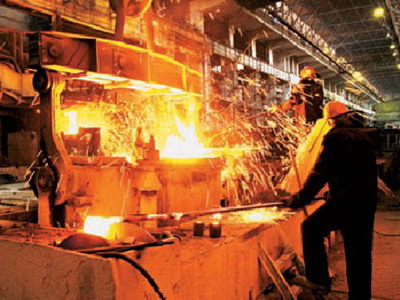 It became known that the steel industry Zimbabwe to Chinese investment. This was stated by the Minister Mike Bimha. He said that the investment will amount to $ 2 billion. Give it to the Chinese company R&F Properties, whose leader Zhang Li. He is one of the richest entrepreneurs in China. The investment will be aimed at ZISCO steel mill, which produces steel. Zimbabwe is very interested in the fact that this decision was made. This attachment will allow the company to earn again. It expects over 1.5 years to bring the production level to 1 million tons per year.
The company was established in 1960s and functioned for quite a long time. According to the plan, it was supposed to produce up to 2 million tons per year. It is the largest steel producer in the African region. Exceptions are companies from South Africa. After active work, the plant is in decline in 2008. It pulled him close. The reasons for this are supposed to become debt and the lack of technical modernization. Illiterate decisions of the management team brought the plant to the final failure. Indian company Essar Steel tried to help the company to return to life. They gave him an investment worth 750 million dollars in 2011. However, nothing came out. Company from India posconflicto with the government of Zimbabwe. In the end the deal was cancelled.
If Chinese investment is obtained, then the plant will operate again. However, he will become the first state enterprise, the owner of which is privately owned. The operation of the plant will allow to revive the economy of the country. In addition, it will provide profit national rail company.