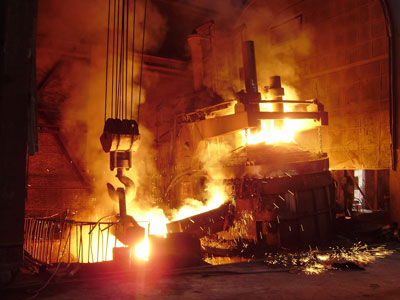 Recently, an agreement was signed between Kazzinc and «OMT». The point is that the latter will create a transport system for Zhairemsky GOK. Ore will be transported to mass. She used a mill, underground, etc. System for transportation will consist of 33 different belt conveyors. They are characterized by a capacity up to 5000 t/h. The total length of the conveyor chain 1513 km Key proposed requirement is galvanizing all metal structures.
The project is created design Bureau. To engage in its production is plant produced mining equipment of OMT. Subcontractors performing more than 10 companies. Kazzinc also produces manganese concentrate in Kazakhstan. It is a staple in these parts. Its manufactured products are in demand by many large enterprises. Foreign companies are also eyeing her. It operates in the domestic market for quite some time.
Zhairemsky GOK is engaged in supplying ferro — manganese and just concentrates. As mineral bases it uses several fields. First and foremost, this iron-manganese — Ushkatyn 3. It contains more lead and barite. Also, deposits of zinc, barite and silver is in Zhairem. The Zhomart deposits characterized by the presence of deposits of iron and manganese. Company «United engineering technology» is always efficiently perform assigned tasks. Working with her many other businesses. All tasks are performed in clearly defined or agreed terms.