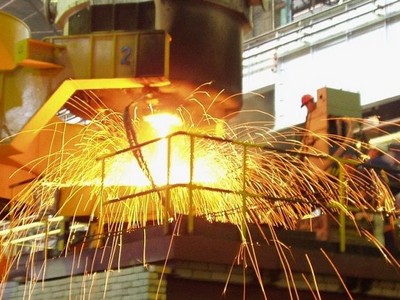 Federation of Indian Mineral Industries is asking the administration to remove tariffs on external sales of iron ore. FIMI is the largest Indian Association, which is engaged in the mining of iron ore. The company believes that this decision will improve the income of such enterprises. Also, the abolition of taxes will solve the situation of excess reserves.
The President of the Association announced the availability of approximately 150 million tonnes of iron ore in India. The largest number of ore located in the States of Odisha and Jharkhand. The iron content in it exceeds 58%. At the moment, these products are subject to 30% tax. This is a serious obstacle to foreign trade.
In 2010, India became the third largest exporter. The volume of minerals sold amounted to 117 million tons. Further development of the industry has prevented the government's fight with the illegal production of iron ore. It caused the closure of many enterprises. Duties on exports have been introduced to ensure that Indian mills high-quality raw materials. This has led to a reduction in ore export in 2015−2016. Then the tonnage of iron ore amounted to only 4.5 million It has transformed India into a net exporter of the fossil.
In 2016, the Indian government decided on the abolition of taxes on ore with iron content less than 58%. This has led to the increase of competitiveness of domestic enterprises. And also contributed to the increase in the volume of exports to 30 million tons in 2016−2017. Today, the Indian steel company do not experience a raw material deficit. And high tariffs on external sale are obstacle for further development of the industry.