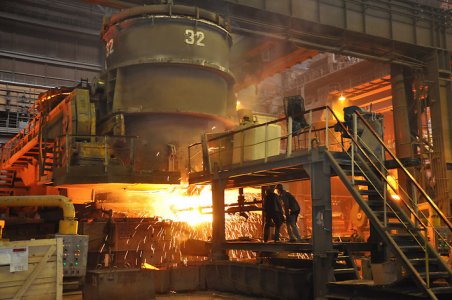 Metallurgical plant «Uralelectromed» has told about results of introduction of innovations and innovation in the production of the company. So, according to the company last year and the first 6 months of the current year profits of its production amounted to 14.1 million.
Innovative technologies in Uralelektromed was implemented with the participation of more than 400 workers of the company. In the implementation of new inventions and participated in the engineers and workers of different specialties. This was reported by the chief engineer of the company Aleksey Korolev.
In just 18 months were sold 165 innovations that ensured efficient use of internal resources of the company. Data innovative ideas are given the opportunity to reduce the cost of the product, to increase productive capacity. Noted that the chief engineer of the company Alexey Korolev.
For example, through the use of heat-resistant ceramic composites, the company managed to reduce costs during production, by almost seven hundred and sixty thousand RUB.
Thanks to the idea qualified personnel (branch «Production of polymetals») apply pine oil during ore processing, the company received an income of 1.6 million RUB over 12 months. An innovative method of purification of a solution used in chemical-metallurgical plant resulted in a saving of 1.2 million RUB.
In 2016 the company «Uralelectromed» was filed 4 petitions for obtaining patents for inventions in the Rospatent (Federal service for intellectual property).
Three of invention filed for a patent aimed at improving the technology of galvanizing parts. The fourth opening implies a comprehensive treatment of mine water.
At the moment the company has a 51 invention, which are patents issued by Rospatent.