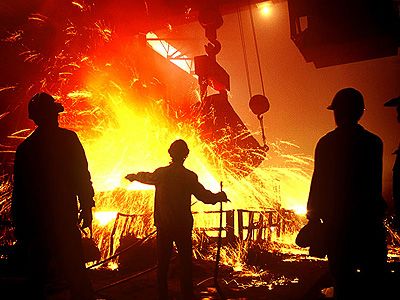 Began development of a new packaging enterprise «Uralelektromed». The point is, you need to create new capacity for production. They will be used upon export. Tara is prepared in accordance with international standards and norms. To produce it will be in a repair shop. To do this a certain way to process wood material. In the process will participate new camera for drying. It is capable of producing up to 80 sq. m of blanks in one production cycle. The cost is 8.2 million.
According to head of the repair shop to operate camera will be according to standard No. 15. It is an international standard called «Phytosanitary measures». It regulates measures for the spread of malicious substances. These dangerous components are present in the wood. Precisely because it is subject to a thorough treatment. During its service life the unit has proven its safety. It consists of two compartments with capacity of up to 40 square meters each. Accordingly, in the drying process occur simultaneously with phytosanitary processing. This creates not only mounts, and wooden pallets.
The camera consists of two heaters and three high-powered fans. In the process of drying warm air circulates through the compartments. At the time of passage through the wooden material, it kills pests in it. For the removal of excess moisture meets the supply and exhaust channel. Automating the process allows you to carefully monitor its progress. Such a system is able to self-regulate the temperature by using heaters.