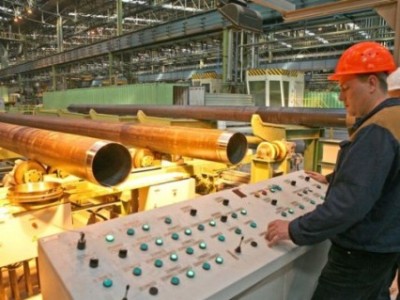 The company Electrozinc continues the project on construction of a new absorber of the sulfuric acid phase. The stage of finishing the collection of acid acid-resistant brick. Parallel to the lining installation of the flue. It is a part of new sanitary pipe. Its length is 72 meters. Its operation will presumably take place in autumn 2017. For the implementation of the lining the company purchased the brick in the amount of 13.8 tons. The choice of brick is due to the design of the device, along with specifics of the lining. Once this step is complete, contractors will begin lining work on the body of the absorber. Presumably the lining will end in October. The facility will be commissioned in late 2017. The cost of the project is 186 million RUB.
The construction of the final absorber is the latest stage of technical re-equipment of the plant involved in recycling of sulfur from the exhaust gases of metallurgical. Thus protection of water, air basins from the effects of industrial emissions. During the reconstruction of a workshop held in 2010−2016 to work was put the contactor, cartridge filters, intermediate absorbers. Also mounted tumble dryer and the washing of the new tower. All the innovations brought about a considerable decrease of negative impact of production processes on the surrounding world. Environmental risks have been minimized. In 2017 the company activity in this direction continued.
Mounted end the absorber is a column-type apparatus from steel. Its diameter is 4500 mm height 13500 mm. reaches the Goal of his work in the production of zinc — to absorb sulphur dioxide from exhaust gases. The absorber will be equipped with modern and safe equipment. It will provide the opportunity to increase the efficiency of gas purification to 99.99%. Will also be reduced flow resistance that stabilizes the plant as a whole.